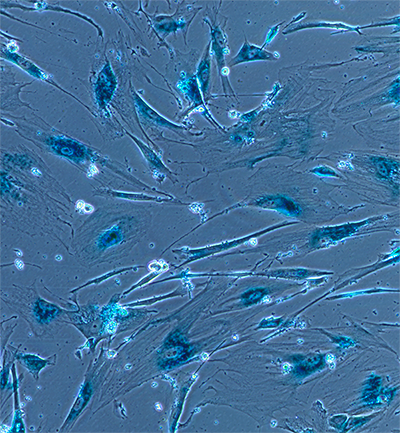 StarkAge Therapeutics is a pioneering privately held discovery-stage biotechnology company based in Lille, France. It was founded in 2018 by Dr. Thierry Mathieu, with scientific support from Dr. Müge Ogrunc, based on the idea that eliminating disease specific senescent cells using immunotherapy could deliver significant therapeutic benefits to patients. Its ambition is to delay or halt disease progression and improve quality of life of patients with age-related diseases.
Mounting evidence in literature confirms senescent cell accumulation as a hallmark in various aged-related diseases such as idiopathic pulmonary fibrosis, neurodegenerative diseases, metabolic dysfunction or hepatic fibroses. Recent reviews identified potential targets and set the foundations for testing applications in human.
The French government has granted StarkAge Therapeutics with the "Jeune Entreprise Innovante" label in recognition for its innovative research. In addition, bpifrance (the "Banque Publique d'Investissement") has supported our research pipeline with an initial grant in 2019. In 2021 they granted the prestigious Deeptech label and significant additional non-dilutive financial support.